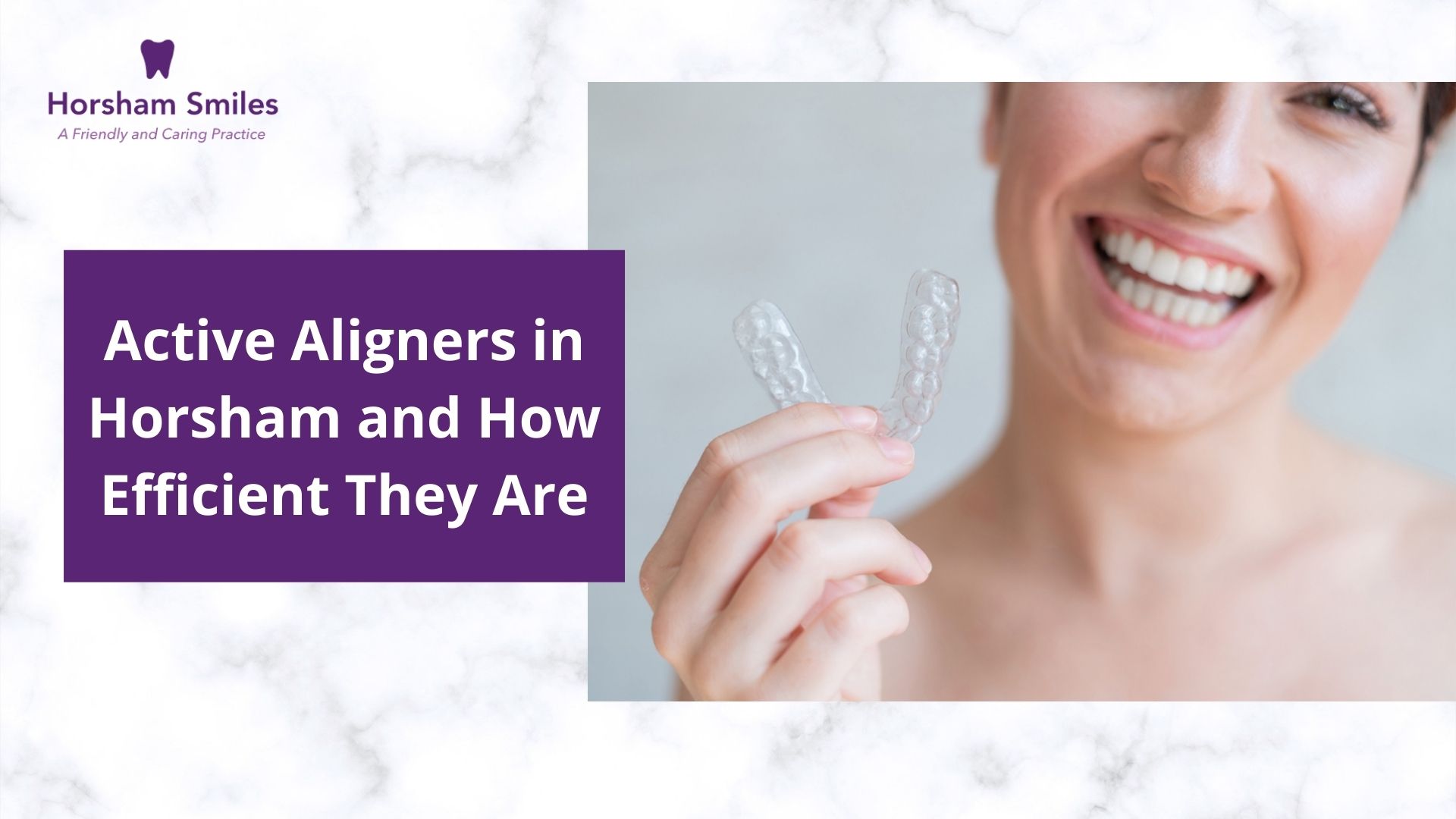 What are they?
Active Aligners in Horsham are a modern alternative to traditional braces. These clear aligners are custom-made to your teeth and designed to treat crooked or misaligned teeth, gaps between them etc., without brackets, wires, nor any other invasive hardware! The 3D scanning technology ensures proper fitment so that shifting one's mouth into an optimal position becomes easy with no discomfort.
How do they work?
3D scanning at Horsham Smiles is a speedy process! We can take dental impressions within minutes using 3D technology. Our customers love it because they can see what their treatment plan will involve and how quickly it will happen. No one likes an uneven smile; that's why at Horsham Smiles, you can rest assured knowing every patient is given the utmost attention with their individual needs being met quickly and efficiently while still providing high-quality results.
Once the scan is complete, your teeth will be Thermoformed! This process starts by heating up and moulding the plastic until it becomes pliable. The finished product cools into its desired shape for you to bite on later.
Our leading materials come together to provide you with the very best smile. Every dental treatment plan is unique, and all our expert staff are dedicated compliance officers for international quality assurance standards in all they do!
Why choose Active Aligners in Horsham?
With Invisible Braces, you can feel confident again. If the thought of metal braces makes your jaw hurt and teeth uncomfortable, then don't worry! Horsham Smiles offers discreet Active Aligners that are first class in treatment plans to fit anyone's unique needs. You receive FDA approval for these unnoticeable Active Aligners in Horsham, wearing them 22 hours per day.
If you're worried about the looks of metal braces but still want your smile improved, then Active Aligners in Horsham is for you! Our clear aligners are almost undetectable. Patients also get to remove them when necessary, which means nothing will stop us from doing what makes us happy during this treatment; our teeth need attention after all!