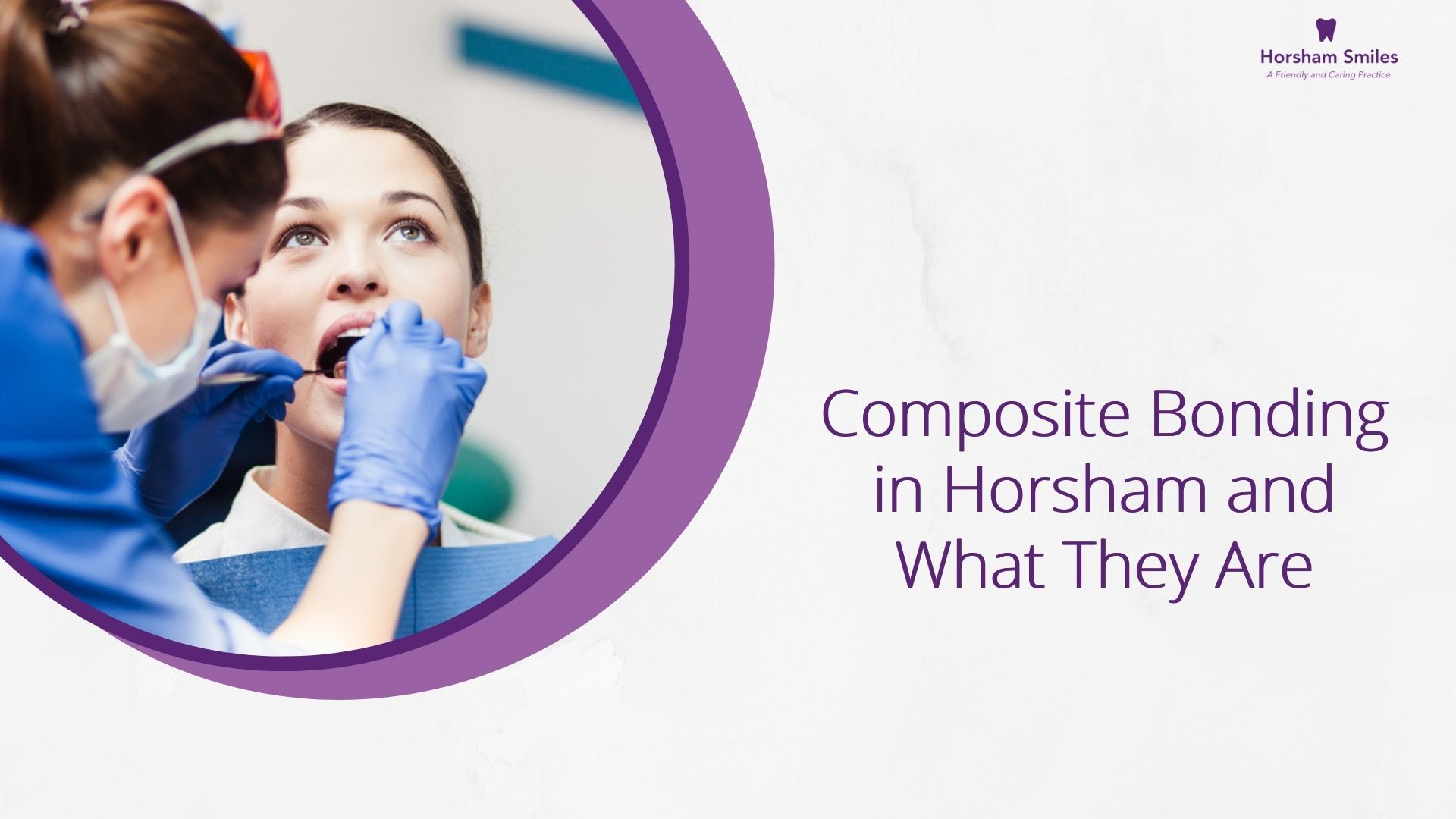 If you're looking for an expert in dental Composite Bonding, look no further than Horsham Smiles. We are well versed in all aspects of this treatment and can help provide solutions that will make your teeth more beautiful while also repairing any damage done by accident or illness! We know how much our clients care about their smile so let us put together a plan just for you, one which considers anything from colour changes to shape alterations when fixing chipped or cracked tooth enamel material; it might be precisely what's needed.
What is Composite Bonding?
Composite Bonding in Horsham is a procedure where tooth-coloured materials can be applied to your teeth, changing either their size or shape. Unlike Veneers and Crowns, which require visits over multiple appointments for corrective treatment, Composite Bonding only requires one visit! It's no wonder why patients love the treatment; it has many advantages over other alternatives, such as being cheaper with quicker recovery time.
It's no secret that your teeth can look like they need some work sometimes. Luckily, Composite Bonding is an excellent way for people in Horsham to improve their smile without making drastic changes or needing braces!
Are you in need of some cosmetic dental work? At Horsham Smiles, we offer the latest and most popular procedures for people who want their teeth to look better than ever! We can help with repairs to Bonding around your mouth. Not only will this procedure make all other areas look cleaner, but it also helps prevent future problems by filling any minor gaps between teeth before they become major. What's more, our Composite-based Composites give excellent results without causing as much damage or discomfort compared to other techniques available today.
Composite Bonding can be used for the following reasons:
Increase the length of shorter teeth.
Repair chipped or cracked teeth.
Improve the overall appearance of discoloured teeth.
Close spaces in between your teeth.
Protect the surface of the tooth root when it is exposed due to receding gums.
How can Composite Bonding be done?
Teeth are an essential part of our appearance and chewing habits. Maintaining healthy-looking teeth involves regular visits, so why not start well? That means making sure you have Composite Bonding in Horsham done before any other procedures. This will give everyone confidence knowing they did right while also providing some relief, especially around sensitive areas.
Aftercare and Risk Factors for Composite Bonding
One of the benefits of Composite Bonding in Horsham is that it can be done without pain or sensitivity. This means you won't have a hard time chewing your food again, as well as being able to avoid ice cubes and sweets for now after treatment because they might cause damage from cold surfaces biting into our newly-repaired gums/tooth enamel. The less invasive cosmetic dentistry technique also offers more choices when selecting which teeth need fixing.
How Long Does Composite Bonding Last
The restoration of teeth with Composite Bonding is a long-term commitment. However, the best materials can last from ten to fifteen years and will provide you with beautiful smiles for most or all parts of your life!
If you need new Composite Bonding, get in touch with us today. We are here to help restore your confidence and give you a smile of beauty once again!