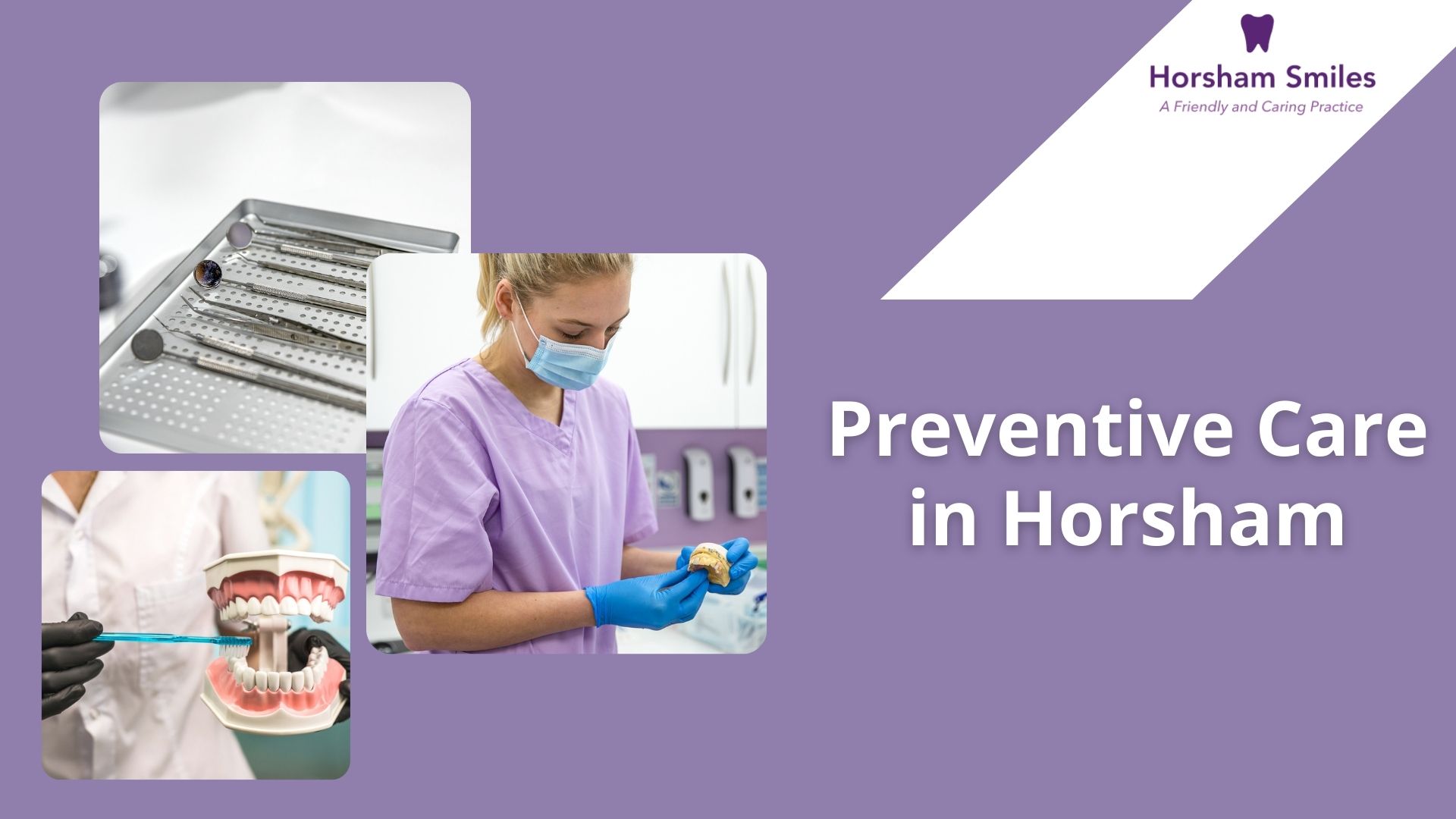 Preventive care is essential to keep your smile looking as healthy and bright as possible. Preventative treatments should start sooner rather than later to guarantee that you maintain excellent oral health for a lifetime. It's highly recommended everyone starts practising good dental hygiene from an early age!
Carrying out Preventive Care in Horsham for my Teeth
It's important to have good oral hygiene and dental health, not just because it makes your gums feel fresh but also provides the foundation for long term success. We recommend investing in an electric toothbrush with rounded bristles as they are proven more effective than standard ones; when purchasing one, though, be sure there'll be replacement heads available so that you don't end up spending too much money over time! The most important thing to remember is that you should brush your teeth twice a day! Use toothpaste and fluoride. We advise flossing daily, which will help keep the loveable smile on display for years with regular visits from us at Horsham Smiles. Following this advice means attending health checkups or oral cancer screenings, so don't forget about those appointments. To ensure you have happy, healthy teeth and gums, it's crucial to maintain good oral hygiene. We recommend avoiding tobacco products and excessive amounts of alcohol which can cause tooth decay or gum disease, among other things! With regular checkups from us, we'll be able to catch any potential problems before they become severe issues, so your mouth is always fit for business.
At Horsham Smiles, we pride ourselves on being a leading provider of Preventive Care in the local area. We offer comprehensive dental care services that help you maintain excellent oral health for decades to come! With preventive dentistry, it's easier than ever before; call us today so our team can get started helping you achieve beautiful teeth and gums by making lifetime recommendations with their experience gained throughout these past years spent working at this highly reputable practice.